Get access to all of Shining's 2020
Awalim and Ghawazee courses in this special bundle!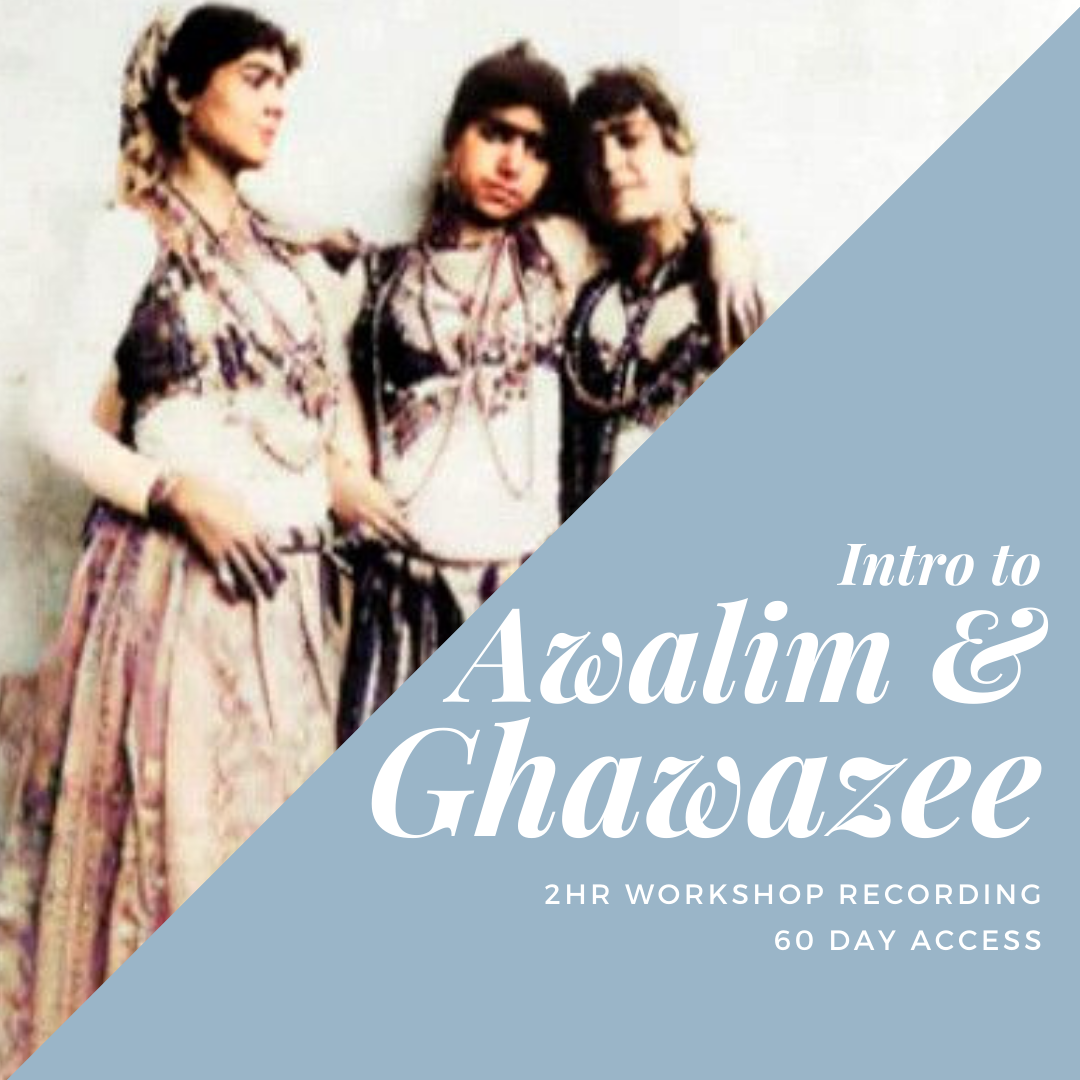 Intro to Awalim & Ghawazee
May 2020 2hr workshop recording & additional materials.
Dive into the history and cultural context of the awalim and ghawazee with reference videos before we compare the technique and 

aesthetic

 differences between upper and lower Egyptian entertainers in this genre.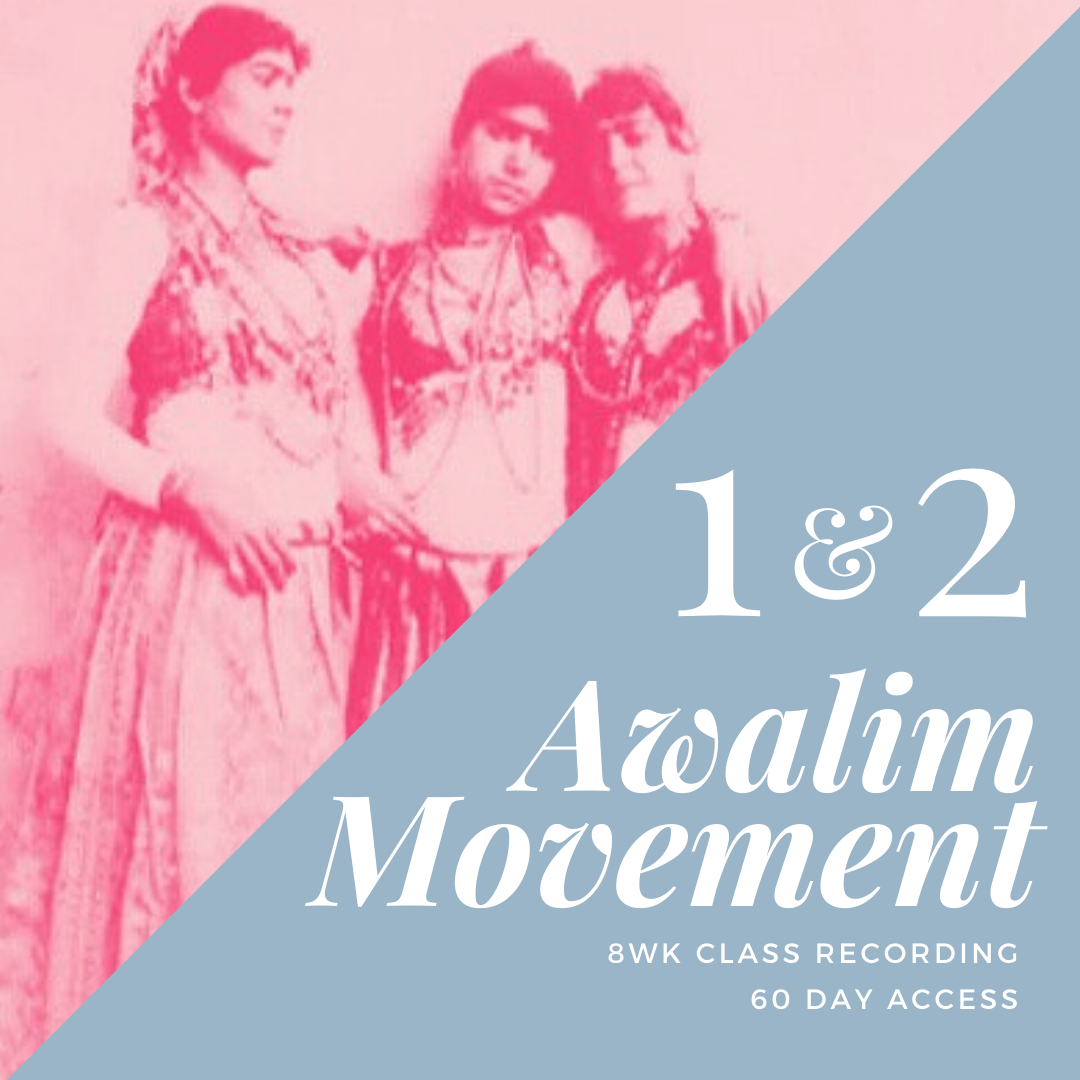 Awalim Movement (Part 1 & 2)
May & September 2020 class recordings (8 wks total) & additional materials.
Part 1:
This class series will focus on movement technique and aesthetic development of Egypt's traditional dance entertainers near the turn of the 19th to 20th century, while exploring signature moves from awalim of the 20th century such as Nazla Adel and Nabawya Moustafa.
Part 2:
This class series expands on part 1 with new movements analyzing different character bases, musicality practice and skill building for listening to early 20th century music recordings.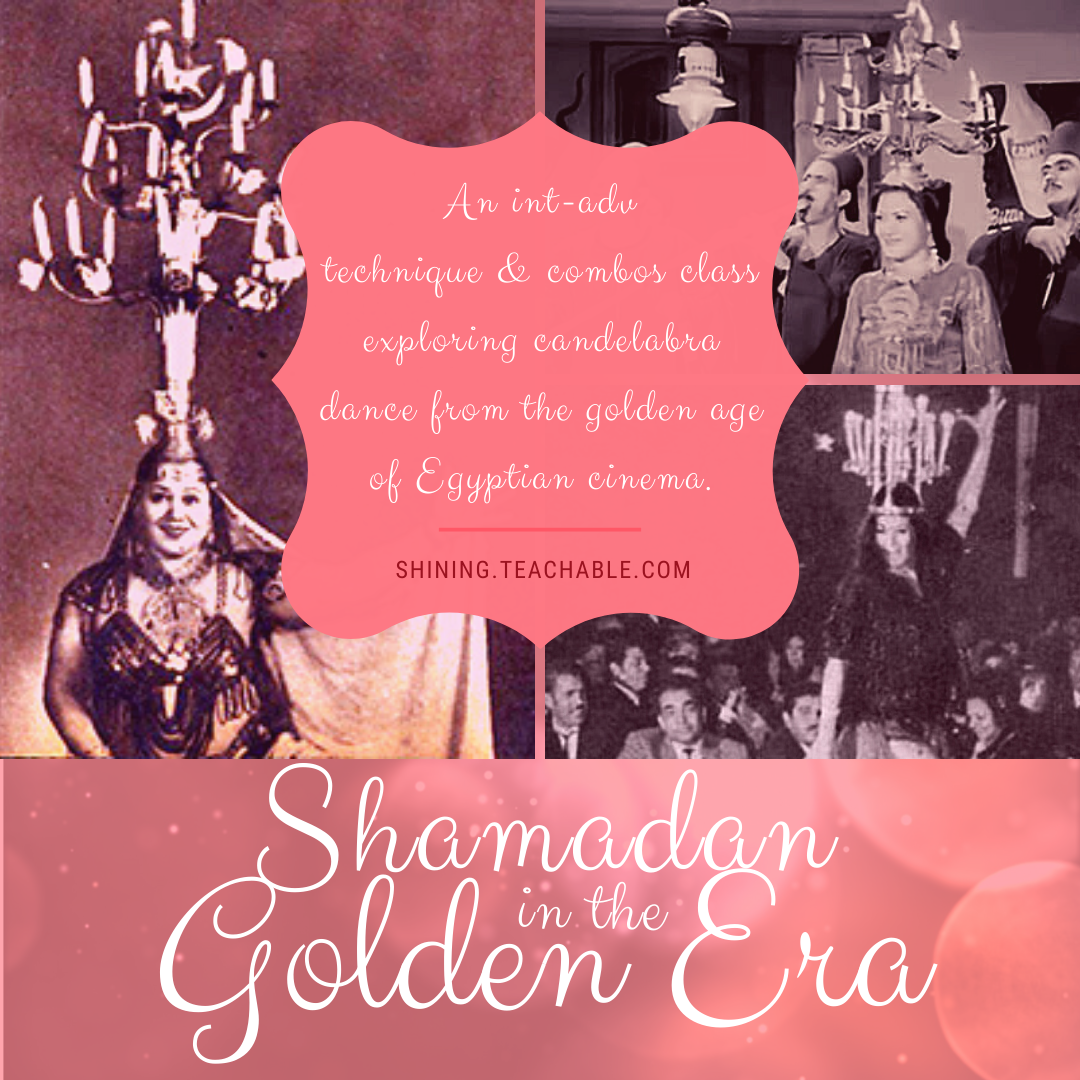 Shamadan in the Golden Era
June 2020 class recordings (5 wks total) & additional materials.
An intermediate to advanced technique & combos class exploring candelabra dance from the golden age of Egyptian cinema. We'll look at named and unnamed dancers from Zouba el-Klobattiya to Najwa Fouad and put what we learned into a vintage inspired choreography!
(Shamadan not required, no floorwork included in this series.)
---
I consider this course the perfect meeting place of awalim and Raqs Sharqi in the golden era and believe the curriculum will appeal to dancers of all levels looking not only to increase their technique, but also explore how the earlier and more traditional styles of urban dance in Egypt lead into what we now consider the "classic" form of Raqs Sharqi.